Because Marking Define Quality
29 Long Years Of Manufacturing Excellence With Quality At It's Best!
Marking products with Metal Stamps is an excellent method for permanently identifying a broad range of products. The use of Metal Stamps enables the manufacturer to display the company name and logo, as well as adding other pertinent information such as model and serial numbers. When it comes to clear, lasting marks, implementing metal marking solution
At ShivArt engineers, graphic designers and key personnel with more than 28 years experience, form an ideal team essential to the production of high quality Metal Stamps and Carbide Stamps.
We utilize the most advanced software in conjunction with our CNC equipment, resulting in fine craftsmanship and precision. Our Customer Service staff and Sales Representatives aredevoted to assisting customers, guiding them and making suggestions whenever needed. Our customers and prospective customers are always welcome to consult us.
ShivArt is dedicated to producing Metal Stamps and other Marking Tools of superior quality, all to yield a countless number of long-lasting clear marks. Our Stamps are produced to customer specifications and shipped on time.
The good name of ShivArt has been earned by the proven durability and mark clarity of the stamps we produce. We preserve our reputation by paying close attention to detail, material quality and the high overall professional Skills we apply to every facet of our operations. Below are a few lines taken from a Season's Greetings card® we received from a Talented Customer:
"We feel we can always rely on Stamps you make for us – ShivArt 
We are the industry heads and produce the most reliable and trendy solution you are looking for.
Interchangeable Steel Types
Suitable For Part Numbering, Batch & Date Coding etc. On Steels, Castings, Forgings, Aluminum, Brass, Plastics, Paper
Made from high Quality, Heat treated tool steel. finely balanced with liberal overall shank size
Automatic numerator refers to the feature in software programs that automatically assigns and updates a numbering system to items or sections.
Rotary type numerator is a handheld device that sequentially stamps numbers on paper or other materials by rotating a wheel with pre-set numbers
Impact press is a heavy-duty mechanical device used for embossing or debossing designs on hard materials like metal plates, paper, and cardboard.
Impact press is a heavy-duty mechanical device used for embossing or debossing designs on hard materials like metal plates, paper, and cardboard.
A Roll Marking Machine is a device used for permanent marking of materials by applying pressure to create an indentation or embossment.
Stamp marks are imprints left on a surface by a tool or object that has been pressed down onto it, usually to indicate ownership, approval, or validation.
Elevate your space with precision and style using our expertly crafted brass coding digits, designed to add a touch of sophistication to any project
Transform metal surfaces into durable and legible identifiers with our precise metal coding digit engraving services at Shiv Art Engraving.
The only place where you'll get the perfect solution for all your industry needs.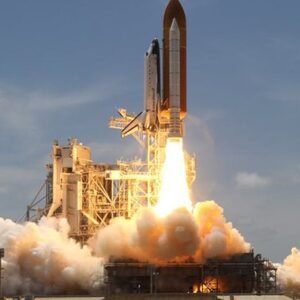 The aerospace and defense industries demand precision and accuracy in all aspects of their work. Every component must be precisely engineered and meticulously crafted to ensure the safety and effectiveness of the end product. At Shiv Arts Engraving, we offer a range of engraving services that are specifically designed to benefit the aerospace and defense industries in many ways.
Welcome to Shiv Art, your trusted partner in providing high-quality and reliable engraving services for the oil and gas industry. Our expertise in engraving on various materials, including brass, stainless steel, and aluminum, makes us a go-to partner for companies operating in this industry.
Welcome to Shiv Art Engraving, your trusted partner in the automotive industry. We specialize in providing high-quality and customized automotive parts and accessories engraving services to car manufacturers, dealerships, and enthusiasts.
Our state-of-the-art engraving technology allows us to work with a variety of materials, including metal, plastic, and composites. We can provide custom engraving for medical equipment and devices, including identification plates, model and serial numbers, and safety instructions.
Our engraving solutions are designed to meet the rigorous standards of the Electronics and Telecommunications industry, ensuring that your products are clearly and accurately marked for the life of the product. Our experienced team is dedicated to delivering high-quality engraving solutions that meet your specific needs and requirements.
We can provide custom engraving for equipment and tools, including identification plates, model and serial numbers, and safety instructions. Our engraved signs can be used for a variety of purposes, including safety and warning signage, directional signage, and identification signage
Need Help with Easier Industrial Solutions? We Are Experts!